"Choose Kindness, Claim Freedom"
There is a possibility of calm, presence, healing
and happiness in every moment of our lives

A Mindfulness Retreat May 16 –  19, 2019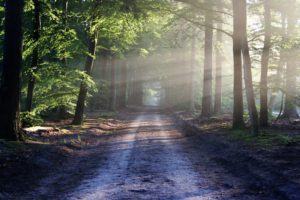 With the practice of mindfulness, understanding and compassion, this wonderful possibility can be carried out through every intention, thought, word and deed; through every gesture of kindness and commitment to consume with care.  Our practice of living deeply shapes the way we express ourselves in daily life, nurtures wholesome communication in our relationships, and supports our healthy participation in society.
This retreat will offer us the chance to reconnect with the deep and meaningful inspirations in our hearts, to choose a path of kindness, and to claim freedom from our busyness and stress.  We will practice conscious breathing, sitting and walking meditations, mindful eating, singing, deep relaxation and joyful togetherness.  This will build a strong collective concentration, allowing us to deeply explore our theme through Dharma teachings, deep listening, care-filled discussions and personal reflections.
With practice we can transcend the barrier between inner and outer, self and other, and our spiritual aspirations and embodied reality can become one.
The basis for our study will be an exploration of the Eight-Fold Path taught by the Buddha.  Preparatory reading can be found in The Heart of the Buddha's Teaching, by Thich Nhat Hanh.hen we travel there is an intention, a plan, a moving forward, unforeseen obstacles, and unexpected delights. We are often uncomfortable with the flux that throws us off-balanced. Even though much that is unfamiliar and strange, we try to come home to these new surroundings, to make a part of ourselves. Transformation and healing occurs as we stretch out into life's journeys. When we touch life this deeply, we discover that our suffering and joy are interwoven with all beings in many circumstances. From such exploration understanding and compassion are born.
This year we are offering two options to Participate:
Attend four days from Thursday evening 6 pm. through Sunday afternoon 3 pm
or attend three days from Friday evening 5 p.m to Sunday afternoon 3 pm.
---

Held in the tranquil setting of the Creighton University Retreat Center
It is a quiet place in nature,  near Griswold Iowa, about 45 minutes from Omaha. CURC is a full-service retreat center with excellent meeting/conference rooms, overnight facilities, dining hall, and chapel.  The comfortable facilities and hospitable environment are set in 157 acres of wooded area, with ambling trails along a river teeming with wildlife, song birds, and a sublime night sky.
Established in the Jesuit tradition of St. Ignatius Loyola, the center offers a variety of programs to individuals and groups. They welcome many groups of different traditions and backgrounds.
For all people
Led by  dharma teacher Michael Ciborski
Sponsored by the Omaha Community of Mindful Living
At the Creighton University Retreat Center , Griswold Iowa
To Register
Registration Deadline May, 2019
Thurs – Sunday  $300/double person occupancy
$360 private room (as available)
Friday-Sunday    $210/double person occupancy
$270/private room (as available)
Young Practitioner (28 yrs and under) $125 Thursday through Sunday Double Occupancy or Friday through Sunday./Contact Registrars below to enroll.
Saturday Only Day of Mindfulness (8 am – 9 pm with 3 meals) $90/Contact Registrars below to enroll.
{These fees also includes $30/day of dana(donation) to the teachers. More can be contributed individually.}
Financial assistance is available for those who need it. Please contact the registrars below to make a request. We will find a way for all who wish to attend
Registration fees can be made online with credit card thru PayPal or check. Space is limited so register early. (make checks payable to: Omaha Community of Mindful Living)
For additional info: For additional info:
email: Mike McGann phone: 402-810-3784
email: Dave Watts phone: 402-658-3283
---